Team: 

Kayla Cooper, Tanishk Sajnani, Annie Sparrow
Role:

 

Design Lead, Content Strategist
Summary:

 This design was an interjection in the client's open enrollment plan. By adding a 'Create-Your-Own-Journey' we facilitated a more holistic experience for members to engage with how they choose a health plan. We then delivered a pitch that our client had the option to move forward into testing and development.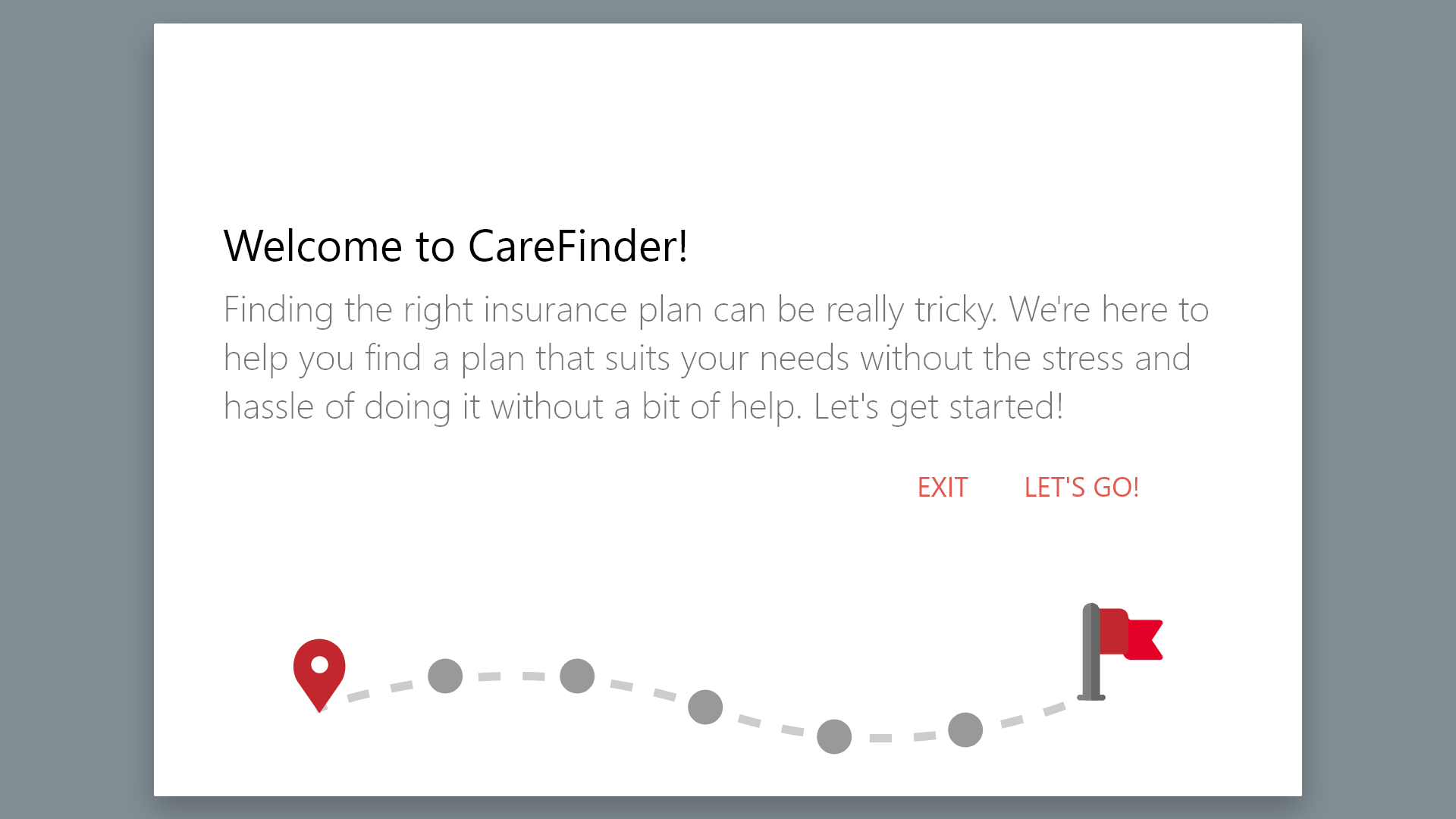 Responsibilities:
As the design lead, I organized meetings to make sure we produced a plan that was clear and concise for the client. Throughout the process I focused on developing our design concept and framing it to pitch to our client. I also researched the design space and synthesized the research the company provided us. I brought a sense of organization and understanding to the prompt and focused on building ideas and providing feedback on ideas that were pitched.
Problem Space:
Users were having issues with finding the cost of the care in their plan, what their plan covered, and the places they could get care. With that in mind, the issue of paying too much comes quickly behind. The company had pre-made personas for us to work with, so our team ventured out to find how we could "Educate, Engage, (and) Save" with these users in mind. We were also asked only to pitch a concept that would be considered for the company's team to move into a deeper design, test, iterate phase with. This limited our ability to go out and explore the space as deeply as we may have otherwise.
Solution:
After some banter about how healthcare works and research on ways companies get information to their members, we decided we could go on a journey with the users. In the journey we would ask questions about their health needs, thus framing the (not quite perfect, due to project specifications) perfect plan for the user to have. With this journey, the users could find a plan that suits their needs, and give helpful comments regarding best practices for choosing a plan that works for them.
Notes:
This project really gave me the opportunity to think about what it is that a user thinks about on the day to day. Due to our limitations, we weren't exactly able to reach out to users, so we built journey maps to think through what they might experience. We worked through a strategy that could not only bring users into the headspace to think about their healthcare, but also make the information clear and directly relevant to their needs. With the 'Create Your Own Adventure' tool, we hoped to give the members a sense of control and purpose to the often monotonous form filling nature of healthcare. With notes along the way, we wanted to show the value in knowing more about the plan they choose. If we had moved forward, I would've loved for our team to test the user engagement for the questions and notes of the journey. With this testing, the goal would be to find better ways to engage the users and help them better understand what healthcare means in their lives.